Shopping Cart
Your Cart is Empty
There was an error with PayPal
Click here to try again
Thank you for your business!
You should be receiving an order confirmation from Paypal shortly.
Exit Shopping Cart
Knowledge, Resources and Service for Travel

We are one week away from this amazing trip to the Sandals Grande Riviera resort, we spent last night on the tablet checking out the restaurants, yes all 15 of them! We are very excite to try some of the local dishes. We are staying in a club level room which has concierge service which will help in making tee times for my husband and dinner reservations for us also. We are have a candle light dinner on the beach which was a gift from our youngest son. We plan on taking a Catamaran sunset cruise and just enjoying the beach and resort. If time allows we will take a guided trip to the local markets to experience the local shopping. Stay tuned there will be pictures and details to follow.
We will be headed to Ocho Rios, Jamaica in about a month for fun in the sun and golfing vacation for two people that are retired or nearly!!! Plenty of details to come as we get closer and are actually there. We plan on a local market tour and a sunset catamaran dinner cruise with plenty of golfing and beach time as well!!!

We had a wonderful time last weekend at the beach and shopping the beach shops!! ....Found this wonderful pair for my office!!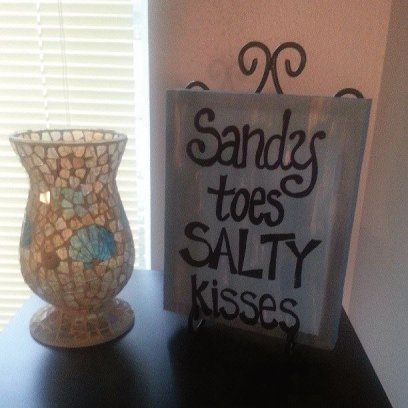 The sun was bright, the water was warm, the waves crashed the beach gently!! It was a great weekend!!

We  had dinner at Moore's Seafood Restaurant which features Blue Stone Crab!!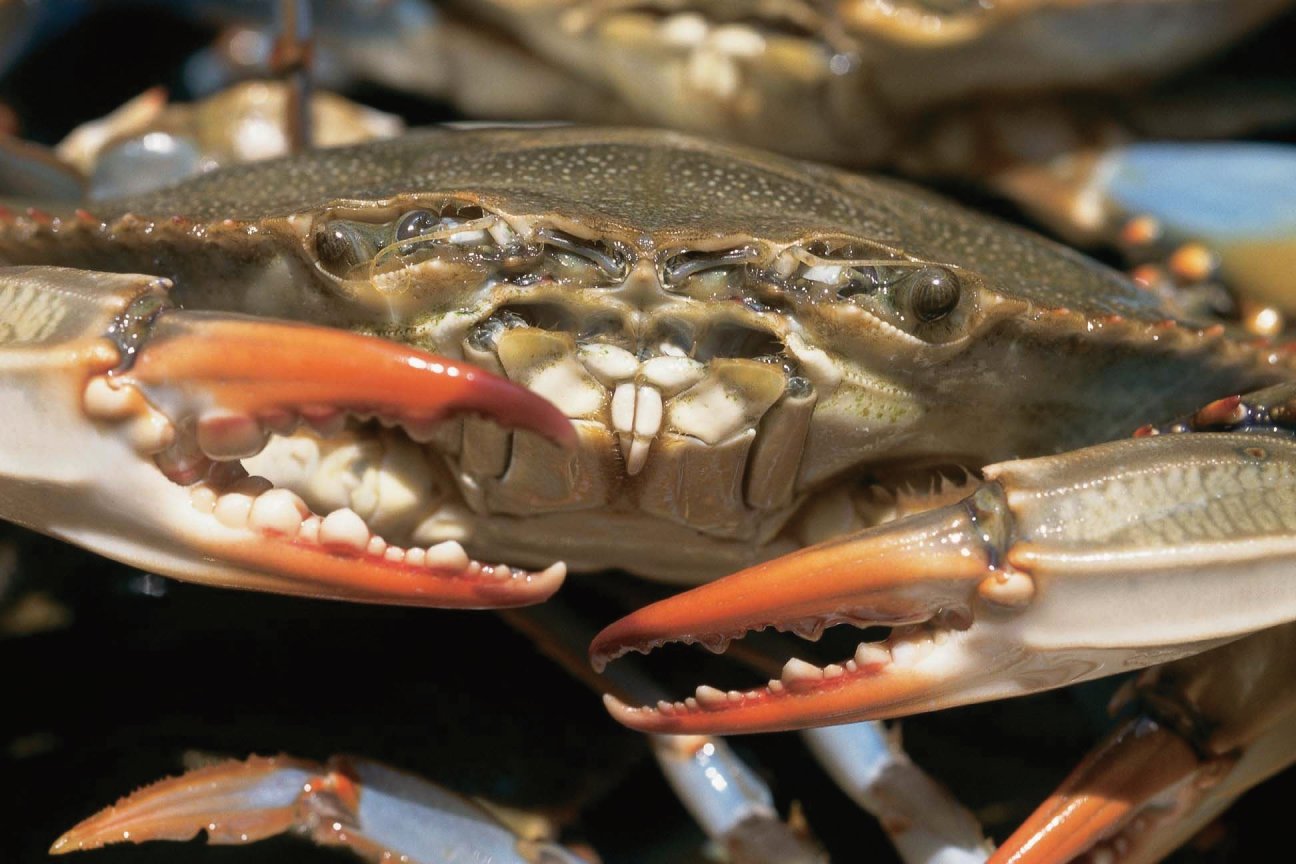 Today the wake up call was later than yesterday as we have only 6 hours to our destination, breakfast at the hotel and on the road we go. Instead of staying on the interstate highways we traveled on state roads driving east and south cutting across the state, yes there are plenty of small towns doing it this way but you see more of what life is all about in the small towns. Once you get to Cheifland, FL you drive toward Ocala, FL the Horse Capital of the World,  the country side is lined with ranches and rolling hills. We made it before our grandson got home from school (he didn't know we were coming to visit) what a grand surprise for him when he walked in!!

Alarm was set to go off at 3:30 am so we could leave Houston by 4:30 am to beat the rush hour traffic but in to true form I woke up at 2:45 am so we were on the road by 3:50 am travel mug in hand full of coffee. By 5:30 am we had crossed the state line into Louisiana and by 7:00 am we had breakfast in Jennings, LA. Touring across the Gulf Coast is a wonderful look at nature and what it has to offer. The Rice Paddies are lush and green, the Moss trees are covered with their white sheets of moss and  fall fishing is in full swing. 
By 11:00 am we have cross into Mississippi for a short 64 miles and then entered Alabama for yet a shorter time to enter the Tunnel in Florida and enter the pristine waters of the Gulf of Mexico, the sun shine made was making it glisten and it was very welcoming. Traveling across the Panhandle of Florida through the rolling hill, with all the different varieties of large towering pine trees such as Slash Pines, Loblolly Pines and Sugar Pines to name just a few. We arrived in Quincy, FL for a good nights rest around 5 pm....tomorrow is another day!!

We are off on another ride trip this will be our fourth this year. Each one is always different because the time of year! This vacations is just to relax, golf , go fishing and enjoying the beach, of course I will still be working because of the ability of all the mobile devices we have at our disposal.  With my husband being retired it is very easy to just pick up and go visit our children we have to eat either way! The United States has so much to offer a family that takes a road trip vacation!!

S
Save up to $200, plus exciting extras to Saint Lucia     
 You can enjoy a "Simply Beautiful" getaway to Saint Lucia and save up to $200 per booking on a flight and resort vacation. You can lounge on renowned golden sand beaches, marvel at the majesty of the Piton Mountains, explore lush rain-forests or take a dip in the Azul waters of the Caribbean Sea. You can enjoy these exciting extras at select resorts:**
Air & resort credits
Complimentary breakfast
Kids stay and eat free
Reduced rates
You'll also earn up to 3,000 bonus miles with their flight and hotel vacation, in addition to credited flight miles.
 Book by by Sept. 8, 2013,for travel through Feb. 28, 2014.
/